LGBTQ (Lesbian, Gay, Bisexual, Transgender and Queer)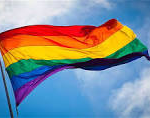 Resources
The Sudbury Senior Center is committed to providing respect for all LGBT older adults to increase opportunities for members to become involved in activities and educational programs at our center.
Do you need a SHINE counselor or an elder attorney who can help you get your affairs in order? How about the name of a home service that is committed to honoring and respecting LGBT older adults.
If you have any questions or need further information about getting the support, you need to live independently and more engaged in our community, please call Outreach/ Information Specialist. Ana Cristina Oliveira at 978-443-3055.
For additional resources, check out the followings websites:
SAGE Advocacy & Services for LGBT Elders: http://www.Sageusa.org
National Resources Center on LGBT Aging visit at: www.lgbtagingcenter.org