About Friends
For more than twenty years the Friends of Sudbury Seniors have been a significant source of support to the Sudbury Senior Center. The Friends enhance the dignity, independence and enrichment of Sudbury senior citizens by fund raising and advocacy, and by underwriting the cost of programs and improvements to our facilities.
John Beeler and Bob Diefenbacher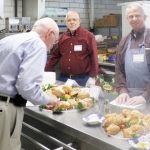 Our recent projects include:
Ongoing provision of furnishings for the Senior Center for more than 20 years
Paying for the mailing of the Sudbury Senior Scene newsletter
Funding of many of the special programs offered at the Senior Center
Honoring our dedicated crew of volunteers with a special annual Volunteer Luncheon
And paying for the creation of the new Sudbury Senior Center website!
Friends of Sudbury Seniors come from all age groups, and there is no need to be a Sudbury resident to join.  All you need is an interest in the doings of the Senior Center, and a desire to support its activities.
Our congenial group meets monthly in the Sudbury Senior Center on the 4th Thursday of the month (except in December, July and August). We discuss the needs of the Senior Center and of Sudbury seniors, consider the benefits and costs of proposed projects, decide which projects should receive priority for funding, and track the outcome of ongoing work. We continue to assess what our future projects should be.
Join us!  Call the Senior Center at 978-443-3055 and leave your name and contact information.  A friend will contact you! Or sign-up for our newsletter online here.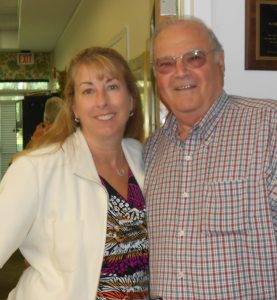 See how you can help the Friends support the Sudbury Senior Center below…
Officers
Directors
Robert Diefenbacher President

Jean Semple     Vice President

Josephine King
Treasurer

Carolyn Markuson Secretary

Jacqui Bausk




Judy Honens




Pat Howard




Judy Merra




Ellen Morgan  Dorothy Sears
Donate
Every donation helps. Your contributions can make a significant difference in our ability to support Sudbury Seniors and the resources and programs provided by the Sudbury Senior Center.
Friends of Sudbury Senior Citizens, Inc., is registered 501(c)(3) nonprofit organization. Your donation may be tax deductible, depending on your tax situation.
Checks may be made out to: Friends of Sudbury Senior Citizens.
Checks may be mailed to:
Friends
In care of
Sudbury Senior Center
40 Fairbank Road
Sudbury, Massachusetts 01776